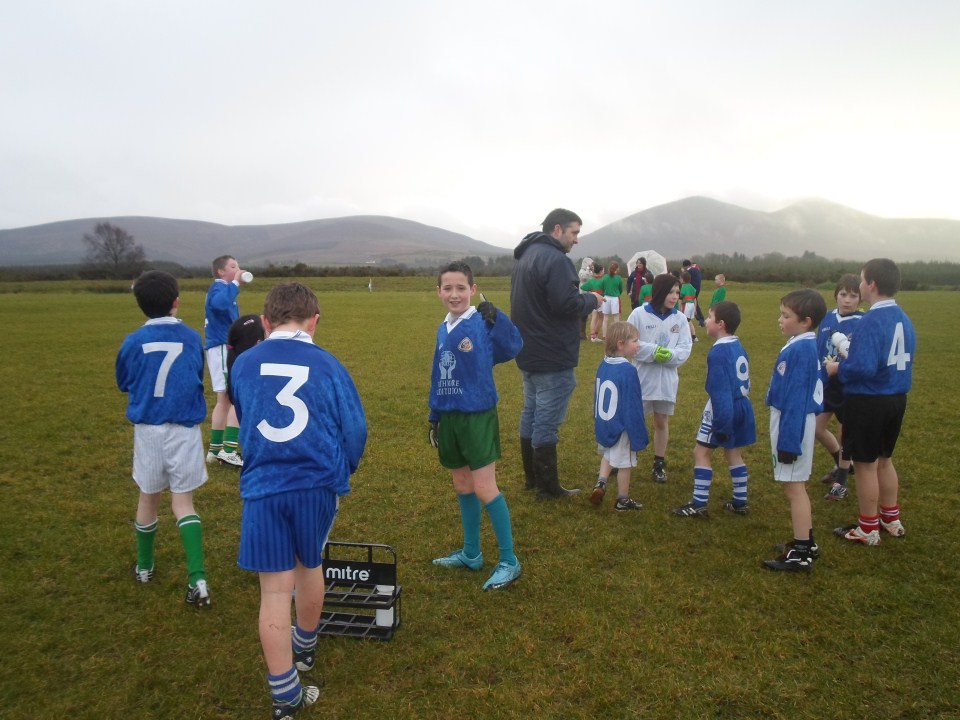 It was a great week in St Brendan's Hollymount N.S.
We got a brilliant, funny and nice new teacher. Her name is Miss O'  Mahony.
We had a football blitz in Rathcoole. It was really exciting. We went on a big bus and we brought Cloughoola on the bus too. Seán Dinnen is our trainer. He is a great trainer. When we got to Rathcoole, we togged of and went out. We did some training and stretching before our first game. Our first game was against Tullylease. We beat them well. We then took a 5 minute rest before our next match. Our next match was against Cloughoola. We beat them too. We knew that we had done very well. But, we knew the next match would be really tough. Before our last match, we had a break for 25 minutes. We were very nervous about this match. We knew we had to try our very best to try and beat this team. It was half time and we were winning by a goal. We were very confident about this match. We went back out and played our hearts out and at the end we had won by a point. We were all exhausted. The  final will  be on next Wednesday. We are all very excited about next week.
John Christy got picked for the Kerry Primary Schools trials. We are all very proud of him. We hope he does well. We are also having a Clonakiltey  sausages party if we are good today.  We will have great fun eating. We had a great week.
By Killian Cronin