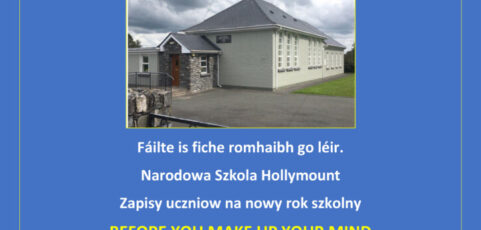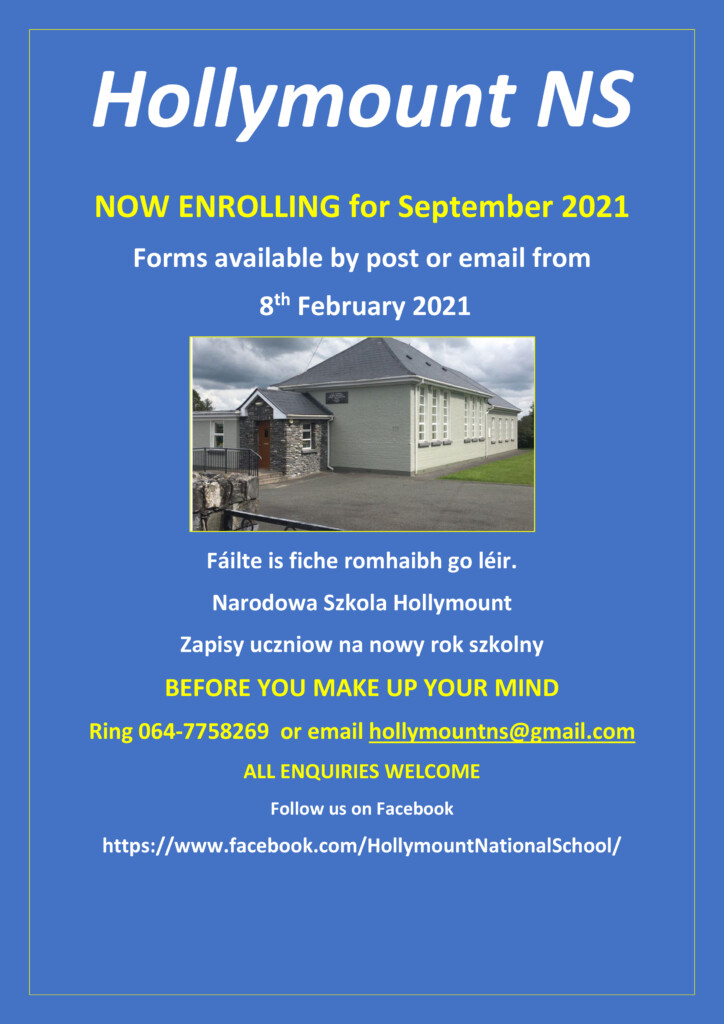 NOW ENROLLING for September 2021
Enrolment forms available from the school by email or post from 8th February 2021.
Fáilte is fiche romhaibh go léir.
Narodowa Szkola Hollymount
Zapisy uczniow na nowy rok szkolny
BEFORE YOU MAKE UP YOUR MIND
Ring 064-7758269  or email hollymountns@gmail.com
ALL ENQUIRIES WELCOME
We look forward to welcoming you!